Hottest threads from the Cue Chalk Board
---
Straight Shooters
News, Opinions, Advice and More...

Advice
Jeanette Lee
• July: Women In Tourn.
• June: Angry or Relaxed
• May: Best Break

From the publisher
Mike Panozzo
• July: Character Study
• June: Hustling Reality
• May: The Bigger Picture

Tips & Shafts
George Fels
• July: Bill vs Charlie
• June: Full Time
• May: Red Goes to the Hill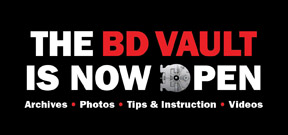 MORE VIDEO...