---
Straight Shooters
News, Opinions, Advice and More...

Advice
Jeanette Lee
• June: Make Drills Fun
• May: The "Bug"
• April: Refresh Drills

From the publisher
Mike Panozzo
• June: it's been a magical ride
• May: What's the ROI?
• April: A Match(room) Made in Heaven

Tips & Shafts
George Fels
• June: When Pool Enters
• May: Bitter Lemonade
• April: Boston Pool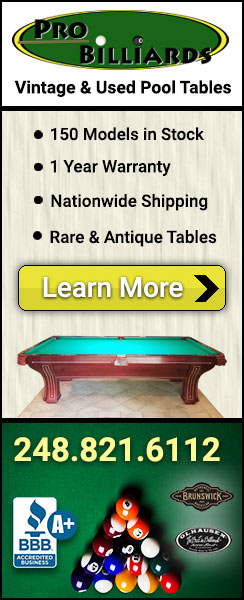 MORE VIDEO...