Current Issue

Previous Page Page 2 Next Page >



The Mosconi-Greenleaf Question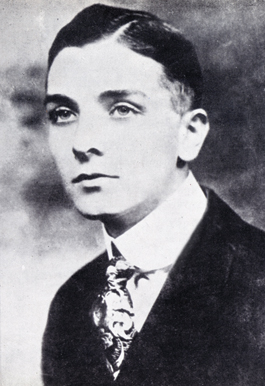 Just in his early 20s when this photo was taken, Greenleaf was already a highly respected world champion.
Meet Mr. Greenleaf
Ralph Greenleaf was born on Nov. 3, 1899 in Monmouth, Ill. He started playing pool before the age of 10 in a pool academy his father established just above a cafe that the family owned in Monmouth. And while the details are sketchy, it's nonetheless quite clear that young Ralph must have shown great promise at a very early age. How else to explain the decision by Greenleaf's father to contract with Johnny Layton and Edward I. Ralph - two bona fide world champions - to tutor the boy? According to an account gathered by Ursitti, Greenleaf would rush home from school each day to practice pool, presumably at his father's insistence.

At age 15, Greenleaf traveled to Kansas City, where he appeared in a qualifying event for the world championship. He finished fourth, which was just good enough to advance. At the world championship event, at age 16, Greenleaf found himself confronting men like Frank Taberski, a dominant player of the era, and Benjamin Allen, the defending champion. Although Greenleaf remained close throughout the tournament (and at one point was actually tied for the lead), he ended up finishing fifth.

Greenleaf competed twice more for the championship over the next two years, but fell short on both occasions. His quick style of play and precision shotmaking nonetheless captured the attention of fans and the press. "For once at least a 'boy wonder' has equaled, even surpassed, expectation," gushed The New York Times in reporting one of the performances.

In 1919, playing in Philadelphia, Greenleaf beat nine straight opponents to win his first world championship. He was just 20 years old at the time, making him the youngest champion ever. Greenleaf then went on to win world titles in 1920-1924, 1926, 1928, 1929, 1931-1933 and 1937. It's important to note that Greenleaf won these tournaments while playing on the big 5-by-10 tables. That is, Greenleaf spent his entire tournament career competing on the monster museum pieces that one hardly ever sees anymore. He once ran more than 300 balls on one of these behemoths.

Greenleaf went onto a Jazz Age fame to rival that of any major sports figure. He performed in Vaudeville as a trick-shot artist, and was said to have commanded a princely sum for it. He was married twice. His second marriage with performer Amelia Ruth Parker (who went by the stage name Princess Nai Tai Tai) was tumultuous and often violent. But she stuck with him, and was by his side when he died of an acute internal hemorrhage on March 15, 1950.

One other detail about the pool legend - and an extremely important one at that: Ralph Greenleaf was a raging alcoholic. His heavy and often out-of-control binges cut his life short, and no doubt diminished his playing ability. Greenleaf would sometimes go missing for days or even weeks. And yet he still managed to dominate pool for nearly 15 years. Incredibly, there's also plenty of evidence that Greenleaf was playing drunk during many of his title runs. This is an astonishing fact. Make of it what you will.

Previous Page Page 2 Next Page >

Top