Current Issue




Shop From Home Expo

Sales pitches go digital with BCA VirtuALL Expo.

By Mike Panozzo

It's not often that the terms "billiard industry" and "ahead of the curve" are used in the same sentence.

But on July 27, the Billiard Congress of America's annual billiard and home recreation expo will bring buyers and sellers together in a virtual exhibit hall, using a state-of-the-art digital platform to help the industry convene and perhaps aid recovery from months of inactivity and lost revenue.

It's a bold move by an industry not known for its progressiveness.

"We attend the pool and spa trade show and the furniture mart in High Point (N.C.)," noted Dan Pucci of American Heritage. "They canceled their shows but didn't fill those voids. The BCA came up with a great format. I hadn't thought of something like this, but it's perfect. The product is spectacular."

The "product" is an online platform from award-winning event management app developer Whova, enlisted by the BCA's show management partner, Meeting Expectations of Atlanta. The BCA VirtuALL Expo will launch as a free four-day online trade show, anchored by daily live webinars and featuring links to "exhibitor" videos in a showcase setting that will allow retailers and room owners to hear about new products and show specials.

"It's been fun and a cool process," said BCA CEO Rob Johnson. "We've been learning as we go, but it's a great opportunity for the industry."

The sales component of the VIrtuALL Expo will be in the form of pre-taped videos from the manufacturer and distributor participants. Once logged in, attendees will essentially be able to walk the aisles of the Exhibitor Page and click the link to the company of their choice. To assure ease of use, the VirtuALL Expo will be open to anyone (other exhibitors and consumers), so the sales videos will be geared to generic information with calls to action for more information on products and show specials. The added step will allow exhibitors to qualify the customer before sharing proprietary information.

"The videos are a great way for exhibitors to tease promotions and get buyers to dig deeper, and to be qualified," said Pucci.

"We've been helping exhibitors work with the technology," said Johnson. "We've been setting up training and getting the seminars rehearsed. It won't be perfect. I don't expect many award-winning videos, but all the companies we've talked to about this have been super excited to try this technology.

"This is a unique circumstance," Johnson added.

The BCA's mantra in the development of the VirtuALL Expo has been ease-of-use.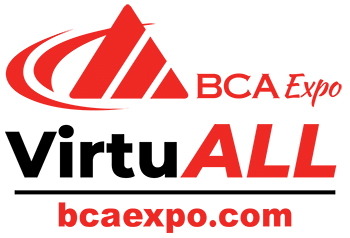 "It has to be easy for everyone," said Johnson. "We tried to make it easy for the exhibitors to put together their participation page and video. And we've made it so attendees don't have to download a bunch of apps or jump through hoops."

In fact, attendees need to little more than click the registration button on the BCAExpo.com website and they will have their hands held through the process. (Of course, another option is to download the Whova mobile app to participate from a mobile device.)

And while bringing sellers and buyers together to conduct business is a big part of the VirtuALL Expo, a return to educational seminars could well be the biggest benefit. With low attendance and cost-cutting leading to the elimination of onsite education in 2019, the live daily webinars during the first four days of the BCA VirtuALL Expo are being viewed as a major incentive to attend.

"It's important this year to get back to education," Johnson insisted. "Information on how best to reopen and how to re-engage is critical. And if we've learned anything from the past four months, it is that retailers need to stay engaged through social media. Those that have done so have survived. Some have even thrived."

Among the webinars will be a discussion on legal issues and COVID regulations facing businessowners, called "Operation Open Doors," hosted by Colorado-based attorney Colin Walker. Veteran BCA seminar host Lynn Switanowski will be featured in webinars about social media as a sales tool, home entertainment strategies and helpful ideas for poolrooms struggling to remain relevant while closed or open at less-than-capacity. Because the webinars will be conducted live, attendees will sign up for the webinar(s) of their choice and can add them to their calendars.

The BCA is viewing the VirtuALL Expo as an opportunity to guide the industry through the sometimes-uncomfortable waters of technology and will also use the opportunity to gauge interest in using technology in the future to educate and promote sales.

"We may do more with technology going forward to enhance member benefits," said Johnson. "But the main thing we hope to do is to help our members become more comfortable with technology. It's not as complicated as people fear it is. If we can do that, it will be a good thing going forward."

Still, Johnson believes the 2020 BCA VirtuALL Expo will give way to a physical trade show in 2021.

"There is still a need to meet new prospects and build or enhance relationships," he said. "You'll never be able to replace that with technology. That is especially true in a business like ours."
---
Users Guide to the 2020 VirtuALL BCA Billiard and Home Leisure Expo 1. Go to BCAExpo.com.

2. Click on the VirtuALL registration button.

3. Enter your information to register – there is no fee to participate.

4. Register by July 15, 2020 to be eligible to win two nights lodging to the 2021 BCA Expo.

5. Visit the BCA VirtuALL Expo and Webinar site and select the live webinars you want to watch. Once you are signed up you can add to your calendar as a reminder.

6. Visit, browse and explore the Exhibitor Page to view information on participating exhibitors. All exhibitors will be listed in alphabetical order. Exhibitor videos will be available to watch starting July 27, 2020.

7. OPTIONAL: Download the "Whova" mobile app in either the Apple Store or Google Play so you can participate from the comfort of your mobile device.

8. Participate in the training session to learn more about how the BCA VirtuALL event will work on July 15, 2020 at 2 p.m. ET (additional details will be sent prior to training session).
---
BCA VirtuALL Expo Webinar Schedule 2 p.m. ET Monday, July 27
Home Entertainment is Hip Again
Are you planning to meet MORE customers and DO MORE SALES TODAY?
Webinar presented by: Lynn Switanowski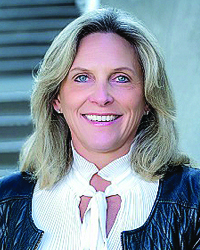 2 p.m. ET Tuesday, July 28
Operation Open Doors
Adapting to new COVID regulations
Webinar presented by: Colin A. Walker and Michelle Friends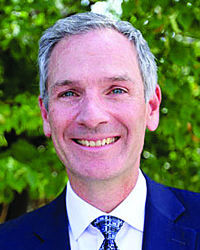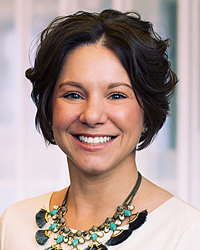 2 p.m. ET Wednesday, July 29
Marketing Your Home Entertainment Business: Adjust, Adapt or Become Irrelevant
The how-to of using social media to drive sales NOW
Webinar presented by: Lynn Switanowski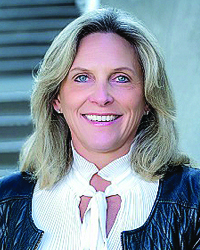 2 p.m. ET Thursday, July 30
Your Pool Room CAN Stay Relevant
When the Doors Are Closed
(or not completely open)
Webinar presented by: Lynn Switanowski