Online instructional videos are arguably the success story of pool on the internet. Here are three less-than-household names reaching tens of thousands of people and racking up millions of views.
By Nicholas Leider
Anyone who has played a pool video game can understand the game has some difficulty translating to a digital form. But the internet, social media and ever-expanding means of communication offered exciting new avenues to learn about, discuss and — to some extent — participate in a sport that is otherwise analog.
But when dealing with pool in video form, it's difficult to ignore something's lost in translation. Streaming matches are a way for pool fans to be a fly on the wall, but it's not quite the same as being in the room.
When it comes to instructional information, though, video has fulfilled a lot of promise. YouTube has offered millions of viewers — from the mildly curious to lifelong obsessed — free access to free content, while also acting as a quality control filter by tracking views.
With a glut of instructional information in books and DVDs available to the average player, what allows YouTube to do something novel?
"You have to realize that we are not presenting anything completely new," said Lil' Chris, a Texas-based online personality and instructor who has developed a strong following on YouTube. "We are all talking about the exact same things that [pool players] have talked about for years. But it's how we present it. Can we do it in a certain way where we're able to teach something to someone in a new way?"
The old axiom says, "The medium is the message," which is a just fancy way of emphasizing that how a message is delivered is as important as the message itself. With online pool videos, that "how" opens doors long held shut by two-dimensional instructional books. The low entry point from a viewer's perspective lets a mildly curious kid in his basement watch a video on English that removes any financial barrier involved with buying a DVD. The ease of becoming a content creator lets anyone with some basic AV equipment and internet access to share what they are doing at the table.
From Player to Creator
Three content creators have established a foothold in pool's corner of the online video superhighway. Lil' Chris, who sticks to that moniker to maintain some sense of anonymity, is a 41-year-old software developer who sees pool — both competing as a strong B+/A- player and sharing his adventures online — as a very serious hobby. A 31-year-old living outside Munich, Germany, Andre Schickling is a full-time player and YouTuber who left a career in software engineering and design to support himself through his online activities. Dave Alciatore, PhD, is a retired mechanical engineering professor with more than two decades of experience recording and sharing his videos first through his website and now on YouTube.
While Chris and Schickling began creating content specifically designed for YouTube, Alciatore took a bit of a different route to the video platform. Alongside his work as a professor at Colorado State University in Fort Collins, he planned to write a book in the early 2000s that would, in his plan, become a multimedia instructional thanks to included video segments in an accompanying CD-ROM.
But his publisher had other plans.
"At the very last minute, just before production, they said, 'We're not going to include the [video content],'" Alciatore said. "What am I supposed to do now? Well, I figured I'll just put everything on a website. That can be a way for people to access everything I've done."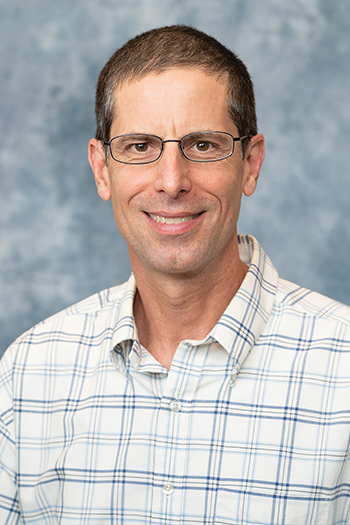 Dr. Dave: 53.692 million views; 215,000 subscribers; 463 videos; Joined Oct 24, 2006
That turning point — one he never asked for — proved to be life-changing for Alciatore. He made a name for himself in the pool community initially thanks to some super slow-motion video that hammered home the in-depth mechanical and physical concepts he was discussing in print. Just like a two-dimensional diagram of a pool table can't capture Nick Varner's thoughts on straight pool, a screenshot or two of Alciatore's videos wouldn't quite hit as hard as the full video.
Becoming an established personality in pool before and during YouTube's ascent, Alciatore joined the site just as it was catching millions and millions of views across the world. But with a dedicated following through his website, interaction on online pool forums and a column in
Billiards Digest
, he steadily grew a following on the platform.
"I had stuff on YouTube early on, so I got a lot of the subscribers and followers because I had videos that people hadn't seen before," Alciatore said, referring to some of his slow-motion entries. "So yeah, it was a combination of good timing, having a book and writing articles [in BD]. It was very synergistic."
Schickling, meanwhile, wasn't tooling around with a cue in time to be considered an early adopter when it came to YouTube and pool. He only became more than a recreational player a decade ago when, as timing would have it, his father and he found they had some extra time on their hands.
"It's funny, really. We both lost our girlfriends — they both broke up with us right around the same time," he said. "We had plenty of time, so we decided to play pool again. We would play three or four times a week for a year. Then we actually found out that there are actually pool clubs where you can play against [someone other] than your dad or your son."
Schickling started working with a coach and went looking online for another avenue for information. There, he found plenty of simple one-camera videos uploaded by players who participated in ghost challenges. (A 9-ball ghost challenge, for example, means you break a full 9-ball rack, take cue ball in hand and try to run out. If you can, you win. If you don't, the ghost wins.)
"I never made a decision to join YouTube," he said. "Some players would post these videos, and some would add commentary. That's how I got started — it was a way to see what I'm doing on the table, analyze what I'm doing wrong, which balls I'm missing, my body language."
A viral sensation Schickling was not.
"I did all of this in German for the first year and a half, and I had maybe 80 followers," he said, with his channel titled, "Sharivari," after traditional Bavarian clothing, for no real compelling reason. "At some point I decided, 'Well, maybe I could reach a couple of more people if I do it in English because pool is not really a big thing in the German speaking countries.' So [after I switched to] English, in two months I suddenly had 1,000 subscribers."
Hitting that level of engagement is vital to all YouTube creators, since it allows creators to receive ad revenue through the YouTube partner program. (Basically, they put ads on videos and share revenue with the creators.) While that may not be life-changing income at first, it provided motivation and a path forward for Schickling.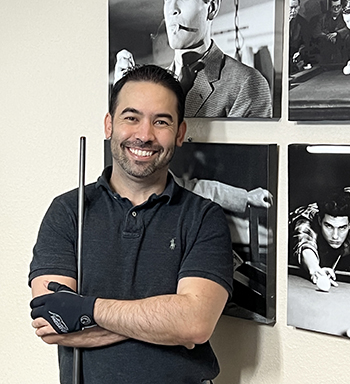 Lil' Chris: 7.936 million views; 76,600 subscribers; 210 videos; Joined Feb 4, 2012
"The whole thing grew, and I got better and more motivated [at that point]," he said. "I grew as a player, I improved as a video editor, my English got better as well. Now, three-and-a-half or four years later, I have almost 250,000 subscribers, which is insane, and I'm doing this for a living. So yeah, it was never [intended to be a] business — it's just a great coincidence."
Lil' Chris also took a roundabout way to becoming a dedicated pool YouTuber. Catching the pool bug in high school, he immediately became a full-time pool player and amateur student. But once Chris realized the impact pool was having on his studies — and any professional future — he took a break and eventually earned a master's degrees in information systems.
While dabbling in pool and building a career in software development, Chris eventually went back to the table with a little more intention. He grew as a player and, like Schickling, used YouTube as a resource to boost his knowledge. But when he decided to step in front of the camera in 2019, Chris had more on his mind than just the cue sports.
"When I'm watching videos on YouTube, I'll see there's a channel about one very specific thing," he said. "And if that creator wants to cover something else, they create another channel. I didn't know anything about YouTube at the time, and I was like, 'Well, I don't want to do that.'"
Chris initially focused on computer programming, fitness challenges with friends and pool. But after posting an instructional video on banking, he realized that his audience was going to find him. Not vice versa.
"When I published that video on one-rail banks and one-rail kicks, I went to play in a state tournament," he said. "And before I knew it, my phone was blowing up with hundreds of emails about this user subscribing and that user subscribing. It just kept going."
With initial plans to give away a cue after reaching 100 subscribers, by the time that tournament was over, Chris had grabbed 1,000. Now with 76,600 fans, he's dedicated his channel to pool, mixing instructional content with videos of his actual league matches (with commentary) and streams of him practicing and playing. His most recent endeavor is to bring spectators along for the ride as he tries to run 100 balls in straight pool.
Quality Control
But for explaining the success of these personalities on YouTube, it's not quite sufficient to shrug and credit the mysteries of the algorithm. A video platform that emphasizes views in recommendations is somewhat democratic, in encouraging further attention for videos that have grabbed some attention. But creators require some basic competency in video production, editing and design — not to mention all the planning and execution in content messaging.
As far as AV skills go, all three pool creators credit the low-tech approach of trial and error.
"If I watch videos from two or three years ago, compared to my videos nowadays, the standard is just on a whole different level," Schickling said. "I've been into editing and programming since I was 13 or 14, but I've needed to improve every single video. Just learning about camera angles that work better, if I can improve the lighting, being clear with my graphics — it's all a process that continues."
Alciatore similarly sees the drive to improve as an instructor and content creator.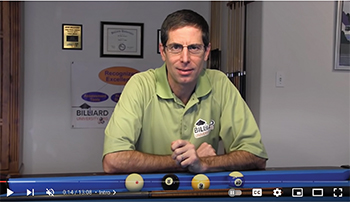 Alciatore was a pioneer, creating video complements to his manuals in 2006.
"My early stuff was very crude and almost embarrassing by today's standards," he said. "I learned a lot over the years, and I was inspired by other people because the bar keeps rising."
As one of the first pool-dedicated personalities on YouTube, Alciatore is a direct inspiration to Lil' Chris, who was well aware of what was out there for a pool audience when starting out.
"Dr. Dave was my biggest influencer," he said. "I began with no expectations because this was going to be another hobby of mine. But I had to learn about video editing and trying to synchronize audio and video together — presentation, camera angles and all that kind of stuff. And it's been a long learning curve. Even to this day, I'm still learning. I think we are all still learning."
But beyond a sharply produced video on or around a pool table, each of the three creators has a personal and/or professional history that explains online success beyond that same shrug and mention of the algorithm.
Alciatore, perhaps the source in pool when thinking of someone who knows the deep intricacies of the physics of pool, has a PhD in mechanical engineering and spent a career as a professor. That interface with college kids kept his communication skills sharp, while also keeping him connected to a younger generation's proclivities when it comes to online communication.
Lil' Chris has the technical skills and interest in production, but he also worked as an adjunct instructor. He also has honed an ability to translate complex concepts into ideas that are easily consumed by people of varying educational backgrounds.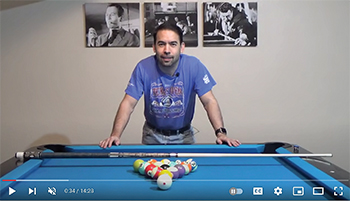 Lil' Chris saw his following explode after posting a video on one-rail banks.
"When I worked for the Department of Defense as a software developer, whenever we did documentation on any of our programs that we wrote, we had the requirement to write in such a way that a third grader can understand it," he said. "So, I can take that notion and translate that into education. I have to figure out a way to teach my material so those struggling students get it, because if they get it, everybody else is going to get it, while also engaging those students who may be a bit more advanced."
Schickling, meanwhile, relies on his capabilities with design and video graphics to produce engaging videos that can deliver information in a clear, concise manner.
"My approach was always to make my videos as high quality and entertaining as possible — with sound effects, animated lines on a table, and graphical overlays," he said. "I want them to look great, but I also want to be able to explain things a bit better. I'm not doing this just because it's fantasy — it's because [the information] actually helps to understand certain things."
Along those lines, when thinking of the intended audiences for each creator, the goal is not about scrapping over a finite number of eyeballs. Each person appeals to a different demographic along a spectrum of pool enthusiasts that may overlap a bit, but not enough to mean real competition when potential viewers are so plentiful.
"All I can say is what people have told me, and that's how relatable I am," Lil' Chris said. "I break things down to a rudimentary level to where people are able to understand it. That's not to say [Schickling] doesn't do that — he does. And that's not to say Dr. Dave doesn't do that, because he does.
"But how do I make it my own? That's where my struggle was when I first started. When I finally started figuring stuff out, I'd look at one video doing well and then another video that's not doing well. That [approach] helps me learn."
Schickling cites his first video to gain major traction as a constant reminder that his targeted audience may include a beginner struggling with a fundamental concept as well as a player who needs more information about English on cut shots.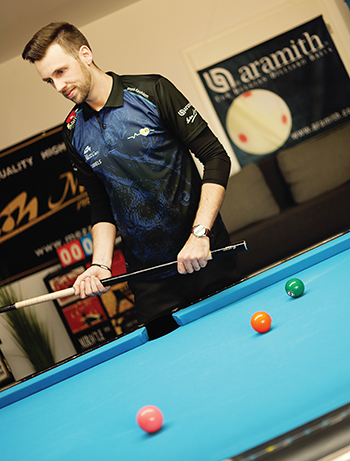 LSharivari: 33.458 million views; 245,000 subscribers; 176 videos; Joined Apr 25, 2015
"It was a 10- or 12-minute video explaining how to become a shot-maker," he said. "I just explained what you can do to be consistent — from your stance to your dominant eye and all that. I almost didn't post it because I thought, 'Well, who's going to see this?' But it has a lot of information for all players."
And 264,000 views later, which is only a 10th as many as his most popular video, it has continued to help build Schickling's audience. Alciatore, meanwhile, began with videos targeted at more advanced pool players, discussing the details of interactions between pool balls. But now with an established following on YouTube, he will mix in more beginner-friendly content, like Top 10 lists of common mistakes, that will still appeal to his longtime viewers.
"But a lot of what I do, I want to be a contribution that people can refer to for many years to come," Alciatore says. "I do deep dives on subjects so there's knowledge that can be a reference. You may watch it once, but they are meant to serve as an archive that people can learn from in the future."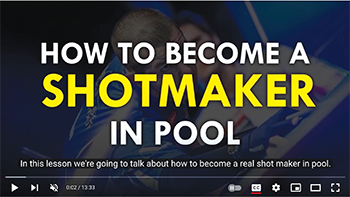 Schickling's first breakthrough was his "Shot-Maker" video.
---
Pro-Grade Instruction
For anyone who holds to the idea that "those that can't, teach," a handful of professional pool players have taken to YouTube to show that the best players can also be plenty capable when it comes to instructing others.
Karl Boyes, a longtime British pro who has co-captained Team Europe at the Mosconi Cup, brings his case full of personality to his relatively new channel. The Matchroom Multisport commentator includes a mix of instruction and behind-the-scenes videos from various professional events.
BCA Hall of Famer and X-time world champion Darren Appleton dedicates his YouTube channel to drills and instructional videos directed at the intermediate and expert players. In one entry, he spots 49 object balls on a table and clears them all. Sounds pretty advanced to me.
Niels Feijen offers a bit for all fans, from the beginner to the professional. The Dutch champion dedicates a series of videos to basics like the bridge and stance. He also offers tips to kick like Efren Reyes, which takes a little bit more skill. The Terminator also includes full training videos, so you can see how one of the most disciplined, cerebral players in the game approaches his work.
Darren Appleton
4,894,575 views
23.5K subscribers
141 videos
Niels Feijen
2,186,224 views
33.5K subscribers
89 videos
Karl Boyes
784,084 views
11.3K subscribers
95 videos