Headstring News
BCAPL to Host Action Report Match
Mar 27, 2008, 4:13 PM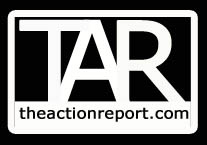 Considering the two professional pool tournaments that will run alongside the BCA Pool League's National 8-Ball Championships, May 8-16, only the most harcore pool junkies could nitpick that one night remained without a pro event.

Now the BCAPL has filled that hole. TheActionReport.com will present a three-night match between Alex Pagulayan and Shane Van Boening, scheduled for May 11-13.

The two young superstars will battle in a 10-ball race-to-100. Each player will pony up $10,000 for the one-on-one showcase that will be broadcast live over the Internet at www.theactionreport.com, on a pay-per-view basis.

Over the last 12 months, as Van Boening has become the biggest star on the American pool scene, he has repeatedly faced off with Pagulayan — most notably in a series of late-night action matches at January's Derby City Classic.

The addition of The Action Report means the BCAPL will have a total of three events running along side its National Championships. The PartyPoker.net World Pool Masters will run from May 9-11, and the Predator International 10-Ball Championship will take place May 13-17.