Headstring News
BCA Board Elects New President
Jun 17, 2008, 12:37 PM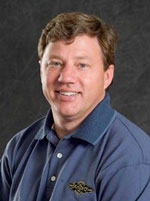 Cummings was elected BCA president after the June 11 membership meeting.
Following its general membership meeting in Charlotte, North Carolina, on June 11, 2008, the Billiard Congress of America (BCA) announced the results of the 2008-2009 Board of Directors elections.

In follow-up elections, Sean Cummings, president of Brunswick Billiards, accepted a one-year term as BCA Board president, as did each of the remaining seated officers: First Vice President Ivan Lee (Iwan Simonis); Second Vice President Kathy Vegh (Danny Vegh's Billiards & Home); Secretary Renee Poehlman (American Poolplayers Association); and Treasurer Bob Radford (Antique Billiard Supply).

"With a 60-year legacy of promoting and enhancing the game, it is an honor to be selected president of the Billiard Congress of America," said Sean Cummings. "I look forward to working with the outstanding Board of Directors, comprised of leaders in all facets of the industry, to continue to make the BCA a relevant, forward-thinking organization for all companies involved in billiards."

The remaining directors include: Nick Alexander (Clicks Billiards); Mike Baggett (Cue & Case Sales); Karim Belhaj (Predator Products); George Darafeev (Mikhail Darafeev, Inc.); Kathy Etheridge (Showcase Billiards); Barry Hart (Viking Cue Mfg., Inc.); John Petti (Atlas Billiard Supplies); Anthony L. Stick (The Billiard Factory); and Eric Weber (CueStix International, Inc.).