Headstring News
WPBA Upheaval: Ranola and Cha Earn Berths in U.S. Open Semis
Aug 3, 2008, 1:15 PM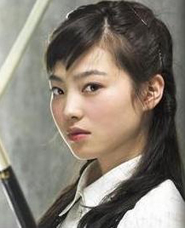 Cha (above), like Ranola, was ranked at No. 37 prior to the U.S. Open.
In a tournament rife with unusual events, two virtually unknown players have blazed trails through the field and reached the semifinals of the WPBA's U.S. Open 9-Ball Championship — Iris Ranola of the Philippines and Korea's Yu Ram Cha.

The two players were tied for the No. 37 ranking spot going into this event. The two Classic Tour newbies will face off in the semifinals Sunday afternoon at the Riverwind Casino in Norman, Okla. The other semifinal will feature tour veterans Jeanette Lee and Kelly Fisher.

In just her second Classic Tour event, Ranola is suddenly a bit of a celebrity for her instant-classic, first-round matchup against No. 1-ranked Allison Fisher on Thursday, in which she defeated the legendary "Duchess of Doom" in a 9-8 thriller.

Fisher was eliminated in the next round by Sarah Rousey, 9-8, for an exceedingly rare two-and-out performance that will surely drop her in the rankings to as low as No. 5.

Ranola went on to very impressive showings against serious opponents, beating Aileen Dimmick, 9-2; Helena Thornfeldt, 9-2; No. 2-ranked Ga Young Kim, 9-8; and No. 8-ranked Sarah Ellerby, 7-2, in the quarterfinals.

Yu Ram Cha, a ninth-place finisher at the WPBA's Great Lakes Classic in June, lost her third-round match at the U.S. Open to Ellerby, 9-8, but recovered with a 9-7 victory over Gerda Hofstatter on Friday to earn a berth in the top 16. From there, she easily handled China's gifted Xioating Pan, 9-4, and knocked off veteran Karen Corr, 7-5, to reach the semis. Both Corr and Pan were tied with Kim for the No. 2 spot in the rankings.

Continually improving as she recovers from a recent surgery, Lee beat Austria's talented Jasmin Ouschan, 9-3, to take a spot in the quarterfinals against Pam Cimarelli (formerly Pam Treadway). Lee won, 7-4, to advance to the semis.

Kelly Fisher — the runner-up at the Great Lakes Classic — was sent to the one-loss side at the U.S. Open by Ouschan in the third round, 9-8. She beat Dimmick, 9-5, to reach the top 16 for single-elimination play. There, she defeated Julie Kelly, 9-1, and Vivial Villarreal, 7-6, to secure a spot in the semifinals.

The tournament wraps up Sunday afternoon. Stay tuned for results.