Headstring News
Brunswick Billiards Fills Big Void in Chicago Market
Sep 3, 2008, 4:52 PM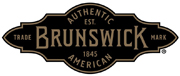 CHICAGO, Ill. — Moving quickly to fill the void created in its hometown market since partner SuitePlay! filed for bankruptcy in June, Brunswick Billiards renewed its relationship with pool and recreation chain The Great Escape and struck a trademark licensing agreement with Universal Pool Co., Inc., effectively assuring the billiard table manufacturer its largest presence in the Chicago area in more than a decade.

Universal Pool Co., which owns and operates 11 Great Escape locations in the Greater Chicago area, will once again carry Brunswick tables and accessories. The Great Escape was Brunswick's exclusive dealer in Chicagoland from 2004 through 2006, but concerns over the stores' commitment to sell the Brunswick line caused Brunswick to pull its line and partner instead with SuitePlay! The Brunswick line continued to be carried at four franchise-owned Great Escape stores in outlying areas.

"We reevaluated our distribution options in Chicago after SuitePlay! filed for bankruptcy," said Brunswick Billiards president Sean Cummings. "One of those options was to expand on our own. We were prepared to take that route when Universal Pool contacted us about taking on the line again. The Universal Pool Co. presented the best opportunity for long-term growth in the market."

Particularly enticing to Brunswick was Universal's offer to take over Brunswick's company-owned Brunswick Home & Billiards store in Wilmette, and add two new BH&B locations. Those locations, one of which is the 32,000-square-foot former SuitePlay! store in Algonquin, will operate under the BH&B trademark.

"The Great Escape has always focused on aligning ourselves with great business partners so we can offer customers the finest merchandise, great service and the best value," said Marc Rush, president of The Great Escape. "We are excited and look forward to service and supply our customers with [the Brunswick] brand."

According to Cummings, the Algonquin location is in the process of being built out, and all three BH&B stores will be operational for the 2008-09 season.