Headstring News
WPBA Pres Rousseau Steps Down
Jul 1, 2010, 7:23 AM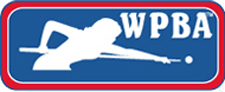 On the morning of July 1, the Women's Professional Billiard Association distributed a press release announced the resignation of John Rousseau, president of the WPBA.

The abbreviated release mentioned only that Rousseau had resigned and thanked him for his services, while making no mention of a possible successor.

Rousseau originally joined the WPBA Board in October 2009 and was elected president early this year. An Arizona businessman with decades of experience in the credit-card collections industry, Rousseau took control of the women's tour during perhaps the most trying in the 17-year history of the Classic Tour. Routinely holding upward of eight, nine and 10 events a year, the Classic Tour had only two tour stops scheduled for 2010.

Also, just as Rousseau was elected president, a number of WPBA officials resigned, including board members Melissa Herndon, Paul Brienza and Tim DiMacchia and WPBA administrator Anne Craig. Then, when play began at this year's debut event, March's San Diego Classic, a contentious players meeting only heightened tensions within the WPBA. Players and board members reported an openly hostile environment, which eventually led to a private, players-only meeting. Rousseau remained WPBA president — until the WPBA's press release this week.