Headstring News
Shake-up in Mosconi Cup Rankings
Mar 25, 2011, 6:58 AM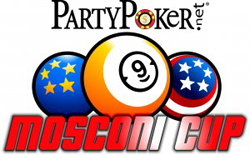 Matchroom Sport, the promotions firm behind the Mosconi Cup, has announced a major change its newly installed rankings system, which will be used to select three players from both the American and European sides.

The American points list, formerly scheduled to be a combination of eight domestic events and four international tournaments, has been trimmed to 10 events. Most significant, Matchroom Sport has eliminated the four international events (the Beijing Open, World Pool Masters in the Philippines, China Open and World 9-Ball Championship in Qatar). Two double-elimination stops on the Seminole Pro Tour will take their place.

Considering the significant financial burden assumed by many American pros to travel and compete in Asia, the change will be welcomed by many Mosconi Cup hopefuls who are not fixtures in international events. As detailed in the March issue of BD (Wingshots, pg. 12), perhaps only a half-dozen Americans (Johnny Archer, Shane Van Boening, Corey Deuel, Rodney Morris, Charlie Williams) regularly compete in such tournaments.

Additionally, the points list will omit each player's poorest performance, so rankings will actually be an accumulation of nine of ten tournaments. Considering September's Turning Stone Classic, a points event, clashed with Matchroom's World Cup of Pool, this tweak will allow the two Americans selected for the World Cup event to compete without being disadvantaged in the Mosconi Cup rankings.