Headstring News
ABP to Boycott U.S. Open
Jul 6, 2011, 12:25 PM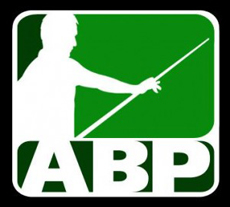 According to a July 6 press release from the Association of Billiard Professionals, a new players group formed last spring by Johnny Archer and other top American pros, 43 of the world's best players will boycott the 2011 U.S. Open 9-Ball Championship.

According to the release, "repeated attempts by the ABP to obtain guarantees that the prize money will be in place have been refused." A number of the world's best are listed among those supporting the boycott, including Archer, Mika Immonen, Shane Van Boening, Efren Reyes, Francisco Bustamante and reigning champ Darren Appleton.

In past years, struggles by U.S. Open founder and promoter Barry Behrman to pay top finishers promptly and fully have been no secret. But Behrman's latest event, the Masters 10-Ball Tournament in March, ended with the top eight finishers leaving Chesapeake, Va., owed $41,000.

Immonen, who faced delays in receiving prize money from his victories at the 2008 and 2009 U.S. Opens and the 2011 Masters, expressed his full support of the boycott.

"It is with sadness that I must withdraw from one of my favorite tournaments ever," he said in the release. "In doing so, I hope the sacrifices we are making raises the standard of the elements that our beautiful sport lacks."

Though the ABP has taken a strong stance on this matter, time will tell if such an action will be necessary. It's nearly four months until the U.S. Open begins on Oct. 16, giving both sides plenty of time to negotiate a compromise that would allow all of the game's best players to compete in one of the most prestigious events of the year.