Headstring News
Behrman, ABP in Boycott Standoff
Jul 22, 2011, 12:50 PM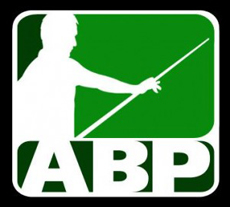 Since the Association for Billiard Professionals' June 6 announcement that 43 of its members would boycott the 2011 U.S. Open 9-Ball Championship, negotiations between the players group and the Open's founder/promoter Barry Behrman have unraveled into a very public exchange of press releases.

The ABP's primary grievance concerns Behrman's inability to pay tournament prize money upon the conclusion of an event. The past three U.S. Open champions (Shane Van Boening, 2007; Mika Immonen, 2008 and 2009; and Darren Appleton, 2010) waited months to receive their entire winnings. Additionally, Immonen, who won the Behrman-promoted Masters 10-Ball event in March, is still owed $10,000, according the ABP.

In its latest statement, released July 22, the players association states, "[Behrman's] past history [with] this and other events does not give players much faith in his statement that the players will be paid at the event."

In response to the initial news of a player boycott at this year's U.S. Open (scheduled for Oct. 16-22 in Chesapeake, Va.), Behrman complied with one of the ABP's primary requests: that the $50,000 in added money be placed in escrow a month before the tournament. The ABP also demanded that player entry fees be placed in escrow as they were paid. Behrman did not address this stipulation, instead offering corporate rights to the U.S. Open as collateral if prize money remained unpaid.

Behrman claims that the entire prize fund cannot be made available in the days and weeks leading up to the event. Rather, money collected during the U.S. Open is then used to pay players.

"Most of the sponsorship monies do not arrive until the week of the Championship," Behrman said in a July 14 statement released to AZBilliards.com, "and so there is no way to escrow monies in advance that are not available to me. Indeed, upwards of $150,000 in revenues are generated during the week of the event, and it is those monies that provide the bulk of the prize monies."

The ABP stated in its most recent release that it has no interest in the right to the U.S. Open, instead focusing solely on guaranteeing full — and timely — payment of prizes:

"The ABP would like to reiterate its position that all it really wants is to be sure that the players will be paid as promised at the event. Nothing that Mr. Behrman has offered ensures payment."

With just less than three months until the U.S. Open's players meeting, negotiations — whether held in private or in a public exchange of official statements — will undoubtedly continue. Considering the difficult economic times faced by both players and promoters, it appears the two sides should be highly motivated to solve the current standstill.