BEHRMAN DEAD AT 70
May 4, 2016, 3:57 PM



BARRY BEHRMAN, the colorful founder and promoter of the U.S. Open 9-Ball Championships and longtime owner of Q Master Billiards, died April 23, in Norfolk, Va. He was 70.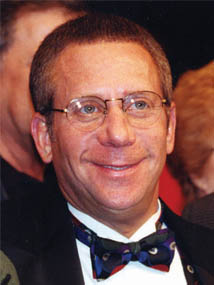 Behrman contracted a bacterial infection in late February and spent the remainder of his days at Sentara Leigh Hospital in Norfolk, in and out of intensive care. According to Behrman's son, Brady, the infection led to septic shock, which causes a dramatic drop in blood pressure. Brady said doctors were never able to stabilize his father's blood pressure, which caused many of his organs to eventually fail.

"They did everything they could to try to get his blood pressure up," said Brady. "But he was never really able to be off the machines keeping him alive. Eventually, his internal organs began to fail. Mentally, he was pretty sharp and alert, but physically he was never going to get back to normal." Brady said that his father was removed from life-supporting systems on April 22, and passed away peacefully around noon on the following day. "We were all there," said Brady, who was joined by his sister, Shannon Behrman Paschall. "My dad was frustrated and tired near the end, because he knew he was never going to be normal again. He didn't want to live that way."

The family celebrated Behrman's 70th birthday April 1 with a small party at the hospital.

Behrman opened his first incarnation of Q Master in 1971 at the age of 25. Inspired by tournaments such as the events run by Bill 'Weanie Beanie" Staton at Jack and Jill Billiards in Arlington, Va., and the then-annual Billiard Congress of America U.S. Open 14.1 Championships in Chicago, Behrman staged the first U.S. Open 9-Ball Championship at his Norfolk poolroom in 1976. The event was won by future Hall of Famer Mike Sigel. As Behrman's poolroom business flourished, the U.S. Open 9-Ball Championships also grew. The tournament quickly became the most prestigious and one of the most lucrative events in the country. Fields swelled to 64 players in the '80s, 128 players in the '90s and more than 200 players in the 2000s.

The 2000s also saw Behrman's reputation tarnished by several prize fund shortfalls and an eight-month stint in jail, the result of hosting illegal casino nights at his home and failure to pay back taxes on his poolroom. To his credit, Behrman took his punishment without excuses and eventually righted his prize money issues. In recent years, the promoter agreed to allow a players' representative to oversee prize fund collection and distribution, and in 2015 turned over the collection and disbursement of prize monies to Accu-Stats Video Productions President Pat Fleming.

In fact, Behrman announced his retirement as U.S. Open promoter following the successful 2015 tournament, turning over the hands-on running of the event to Fleming. He had also announced his intentions to sell Q Master, with 72 tables the largest billiard room in the country. Former champions expressed their condolences on social media. "The billiard community lost a great asset, but heaven gained a special man," wrote 1999 U.S. Open champion Johnny Archer. "Even though we had our differences, Mr. Behrman was a good friend of mine. I have not missed a U.S. Open since 1985. It won't be the same without Mr. U.S. Open." "RIP, my friend," wrote four-time champion Shane Van Boening. "This guy had a lot of heart for professional pool players. I'm sad that he's gone." "So sad," wrote two-time champion Darren Appleton. "We had our ups and downs, but he was good to me when I was champion. He phoned me virtually every day for two years. Barry gave his heart and soul to the U.S. Open. Incredible achievement.

"Will always remember the traditional car ride in his sports car from the venue to the poolroom for the after party!"

Prior to his death, the Berhmans finalized arrangements with Fleming to assume full control of the U.S. Open 9-Ball Championships.

"The dates for the 2016 U.S. Open (Oct. 16-22) are secure with the Norfolk Sheraton Waterside and the WPA (World Pool-Billiard Association)," Fleming said recently.

Berhman is survived by his son, Brady, daughter, Shannon (Paschall), and two sisters.