Headstring News
Trudeau in Hot Water With FTC Again
Sep 21, 2007, 4:19 PM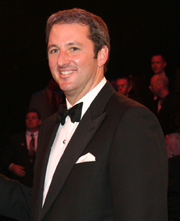 Trudeau once again subject of FTC charges.
The Federal Trade Commission has charged Kevin Trudeau, the controversial founder of the International Pool Tour, with violating a 2004 court order that barred him from making statements that misrepresent the contents of his self-help books.

In a court brief dated Sept. 13, the FTC charges Trudeau with knowingly making false statements about his book, "The Weight Loss Cure 'They' Don't Want You to Know About." According to the brief, Trudeau claims in three infomercials promoting the book that the diet program is "easy" and allows people to eat "everything they want" upon completion.

According to the FTC, many of the activities associated with Trudeau's diet regiment are in fact arduous and complex. In various phases of the program, consumers are required to take intramuscular injections of hCG (a prescription drug not approved for weight loss in the U.S.), undergo 15 colonics in a month-long period, and adhere to substantial life-long dietary and behavioral restrictions.

"The charges are without merit, and the commercials are protected by the First Amendent," said David Bradford, Trudeau's attorney. "Everything in the commercial is an accurate statement about the books."

This is not the first time the FTC and Trudeau have been involved in a legal battle. Trudeau has twice been charged with making unsubstantiated claims about products he promotes. First, in 1998, the FTC filed a complaint against Trudeau alleging he made misleading statements in infomercials for various health products. As a result, Trudeau agreed to an order barring him from making any "unsubstantiated claims about the benefits, performance, or efficacy of any product."

The two parties clashed again in 2003 when the FTC charged Trudeau with contempt of the 1998 agreement for making unsubstantiated claims about products. For example, promoting a calcium supplement, Trudeau claimed it reversed cancer, among other things. He also heralded Biotape, a pain-relief product that allegedly eliminated pain from arthritis and migraines.

Trudeau settled the case with the FTC in 2004, agreeing to a permanent injunction barring him from producing any infomercials, with a narrow exception for those relating to informational books — as long as he doesn't misrepresent the content.

"Now, we are charging that he is in contempt, that he's breaking that injunction," said FTC representative Jackie Dizdul.

Without admitting to any misdeeds, Trudeau also agreed to pay $2 million to settle the dispute.

A New York Times best-seller, "The Weight Loss Cure" outlines a four-phase program. Though Trudeau claims you can eat whatever you want once you complete the diet, the fourth step is for the rest of your life, making the diet impossible to finish, according to the FTC.

Bradford said that he plans to submit a response to the FTC's charges in the coming days. From there, Bradford speculated oral arguments may begin in October as a precursor to a trial, though no further court action is scheduled.