Player: Jeremy Jones
Event: 1999 U.S. Open 9-Ball Championships
Location: Chesapeake, Virginia
Date: September 25, 1999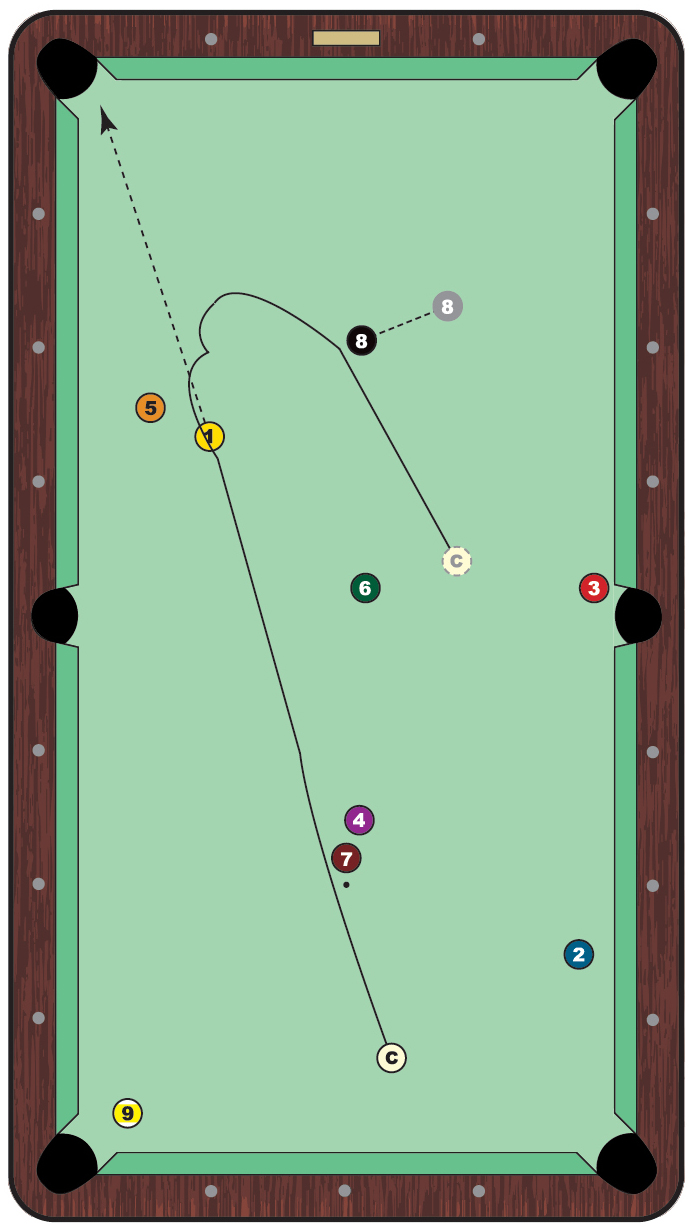 Jeremy Jones is about as physically imposing as a player can be. The tall Texan towers over table — and packs plenty of power in his cue case. Flashing back 18 years ago, Jones was a 28-year-old looking for a career-defining title at the 1999 U.S. Open 9-Ball Championship.

On his march through the winners side of the bracket, he faced Jim Rempe. In the race-to-11, Jones found himself on the hill, 10-8, when an unlucky break led to his decision to pushout.

Jones tapped the cue ball, but it didn't go quite far enough — instead hiding behind a sliver of the 7 ball without a direct path to the 1. Rempe quickly told Jones to have at it.

Without much in terms of defensive options, Double J jacked up and took aim on the cue ball with his full cue. (Jump cues were allowed.)

After a few practice strokes, Jones powered the cue ball into the table with a firm stroke, causing it to leap a few inches off the table as it cleared the 7. It slammed into the 1, which shot into the top left corner.

The cue ball jumped nearly straight in the air after impact with the 1, bouncing twice before the backspin took effect and the cue ball headed back down table.

It clipped the edge of the 8, before rolling into perfect position for the 2. Jones cleared the table with ease — taking the set, 11-8.

Jones kept rolling through the field, eventually meeting Johnny Archer in the final — where the big Texan fell to the Scorpion, 11-7. Jones, though, would eventually conquer the U.S. Open four years later, with a thrilling run ending with an 11-4 win over Hall-of-Famer Jose Parica.
(Video clip provided by
Accu-Stats Video Productions
.)
(Check out Accu-Stats' full library of great shots and amazing matches at www.accu-stats.com)